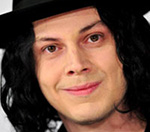 White Stripes
star Jack White has reacted angrily to fans who have questioned his record label's decision to auction material on eBay.
Third Man Records has been using the online auction site to distribute limited-edition releases.
Upset fans vented their anger on The White Stripes message board, The Little Room – and White has now responded, according to Antiquiet.
White said Third Man was "giving fans what they want", before later being provoked by a fan who questioned whether it was exploitative and a "big FU" to members.
"Fan exploitation? Really?" he said. "If you don't want it, DONT BUY IT. And if you do want it, don't act like you DON'T want it."
White recently revealed that he was ready to reunite with Meg White to record new material.
(by Jason Gregory)